I was in Lutsen the weekend of 6/23 – 6/24 and met with friend Tom Christiansen at Last Chance Fabricating and Gallery. He was having a send off party for his two bronze scultures, which were commissioned by the city of Duluth. To read more about this go to Tom's blog.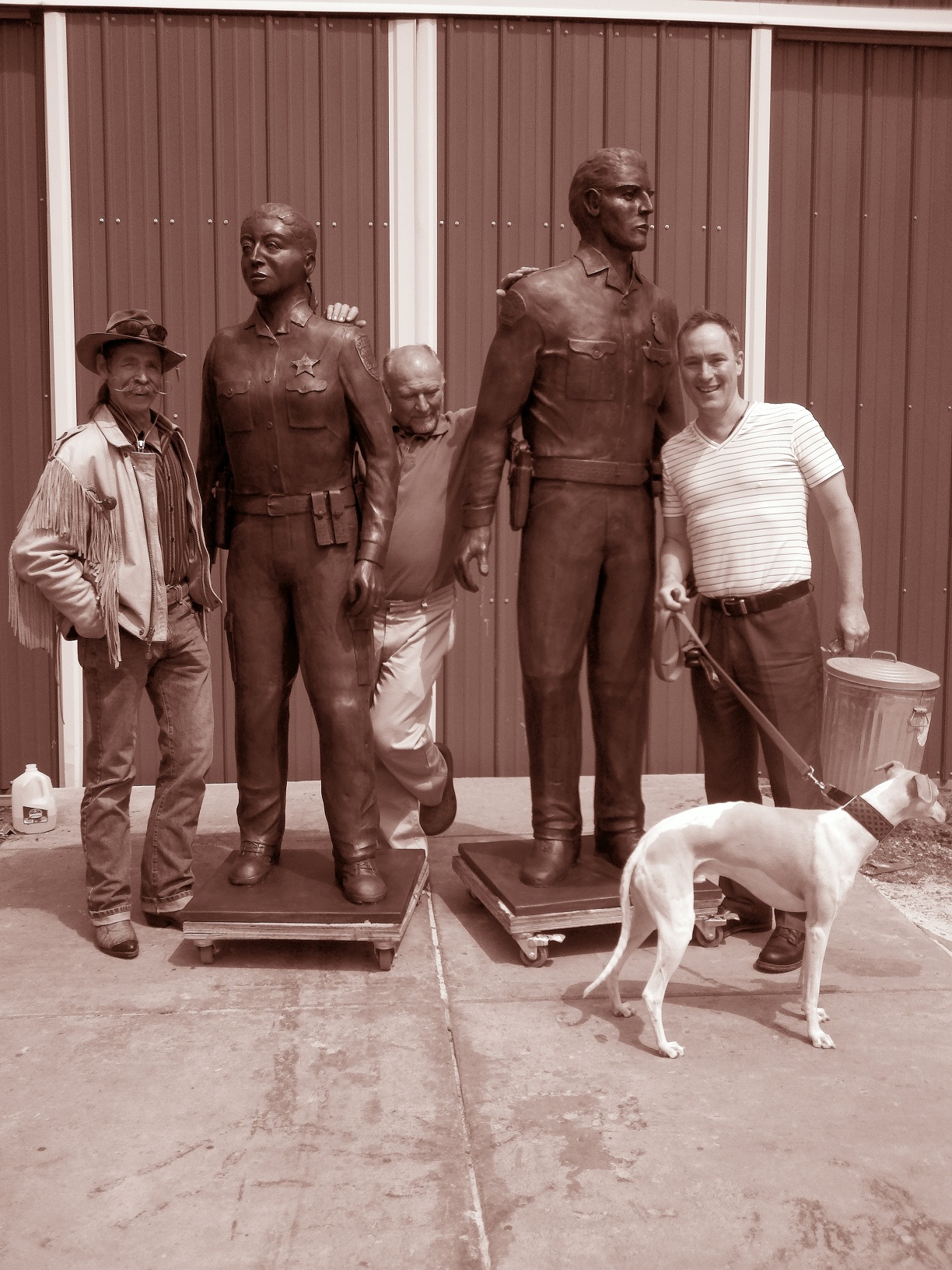 From left to right, Lester, Tom, Paul, Otis.
To find more of my blog, Dr. Paul Amble, go to my website blogroll.